OPEN STUDIO - 2017
I have tweaked this exhibit and am reluctant to disassemble it,
but I know I must to try new things.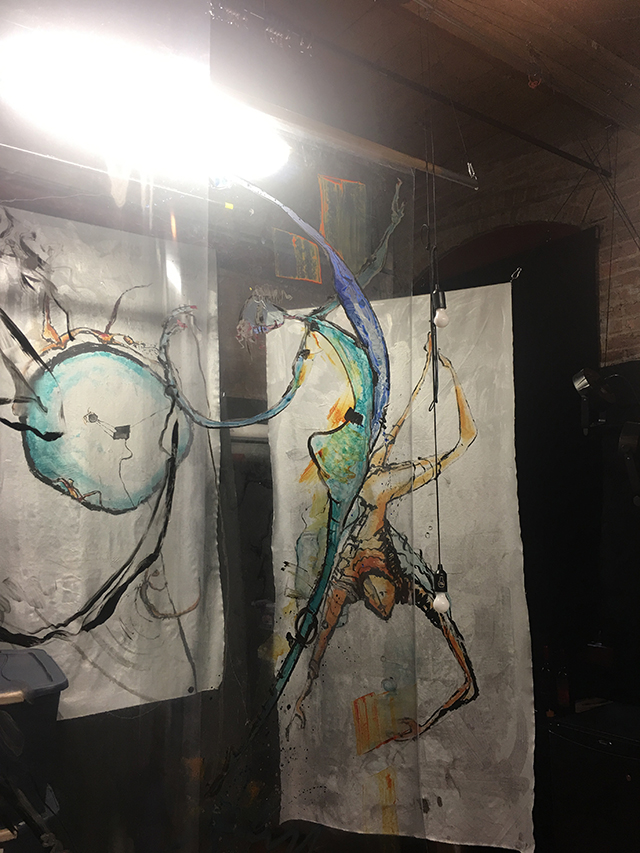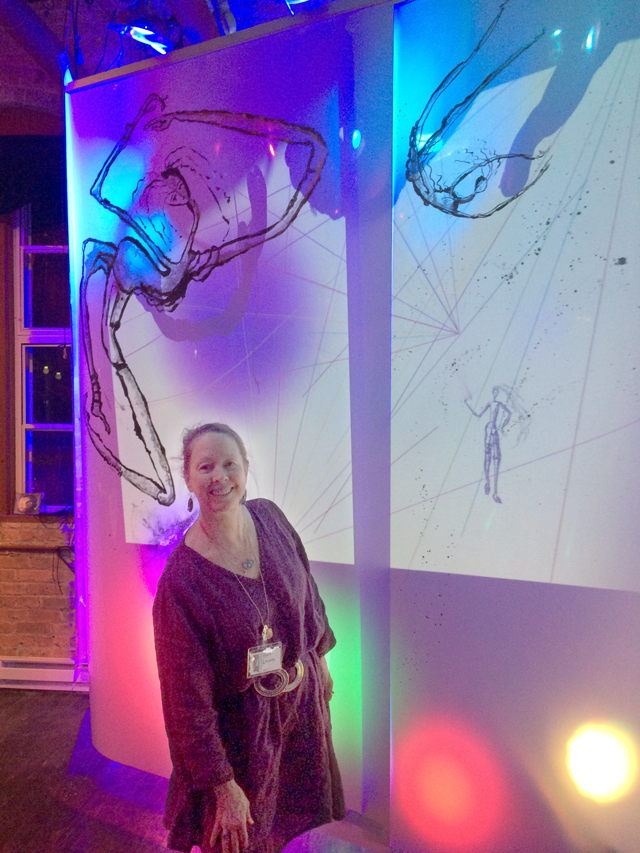 photo by RKD
OPEN STUDIO - FEB 2016
I took elements from the exhibit "the END is the beginning"* – an art installation with back lighting behind the white plastic acrylic painted panels and an animated video at the end of the gallery space at old Courthouse ArtCenter in Woodstock. In this smaller space I selected a few of the white panels and projected the animation as well as the lighting on to the back of the panels. The animation is integrated with the static art.

Samplings of this studio exhibit can be seen on vimeo:
https://vimeo.com/157524248
and
https://vimeo.com/157524651

*reference: This is a panographic view of "the END is the beginning" with ANIMATION at the end of the gallery at the Old Courthouse ArtCenter in Woodstock Oct 2015 thru Jan 9, 2016.

"the End is the beginning" ANIMATION can be seen at: https://vimeo.com/143490938

photo by Lucy Galpin
OPEN STUDIO - July 2015
This is the first back-lit white plastic painted panel seen in the open studio in July of 2015. Open studio visitors saw it first and their reaction an the success of the experiment catapulted me to plan an entire installation around this concept.