---
My large unstretched acrylics are treated more like tapestries sometimes hung from a stretcher bar at the top. Some of them have materials attached and some have material extracted. I have even painted both sides and installed the canvases from the ceiling exposing the images on either side. Often, I envision the painting hanging and from a distance while I'm working on it on the floor at arms length.
My watercolours are more like water drawings - mixed media with pencil and crayon added and occasionally other collage items. And, my large acrylics, too are often like large watercolors. The immediacy and fluidity of the medium facilitate experimentation of liquid imagery.

Digital paintings are created beginning with a blank computer screen. They are painted digitally with a program called "Painter®" and a Wacom® Tablet and Stylus on a Mac® platform. They are then viewed digitally or printed on archival paper with an Epson® printer and Epson® archival inks.

Animations are created using the same programs as my digital paintings, I am incorpotating Cinema 4D® and movie editing programs. My mindful beings have wanted to be free from the painted surface, so I have sculpted them and put them in motion. Their journey is my journey as we travel the vast realm of consciousness.

My new project includes waterfalls and projections. I am always finding new inspirations and new and perhaps unconventional mediums. You can visit my blog to find out more about that journey.

Whether the medium is oil, acrylic, watercolour, clay or digital the approach is the same - to manipulate the medium while discovering images and exploring an "alternate" world as it presents itself to me during the process of creating.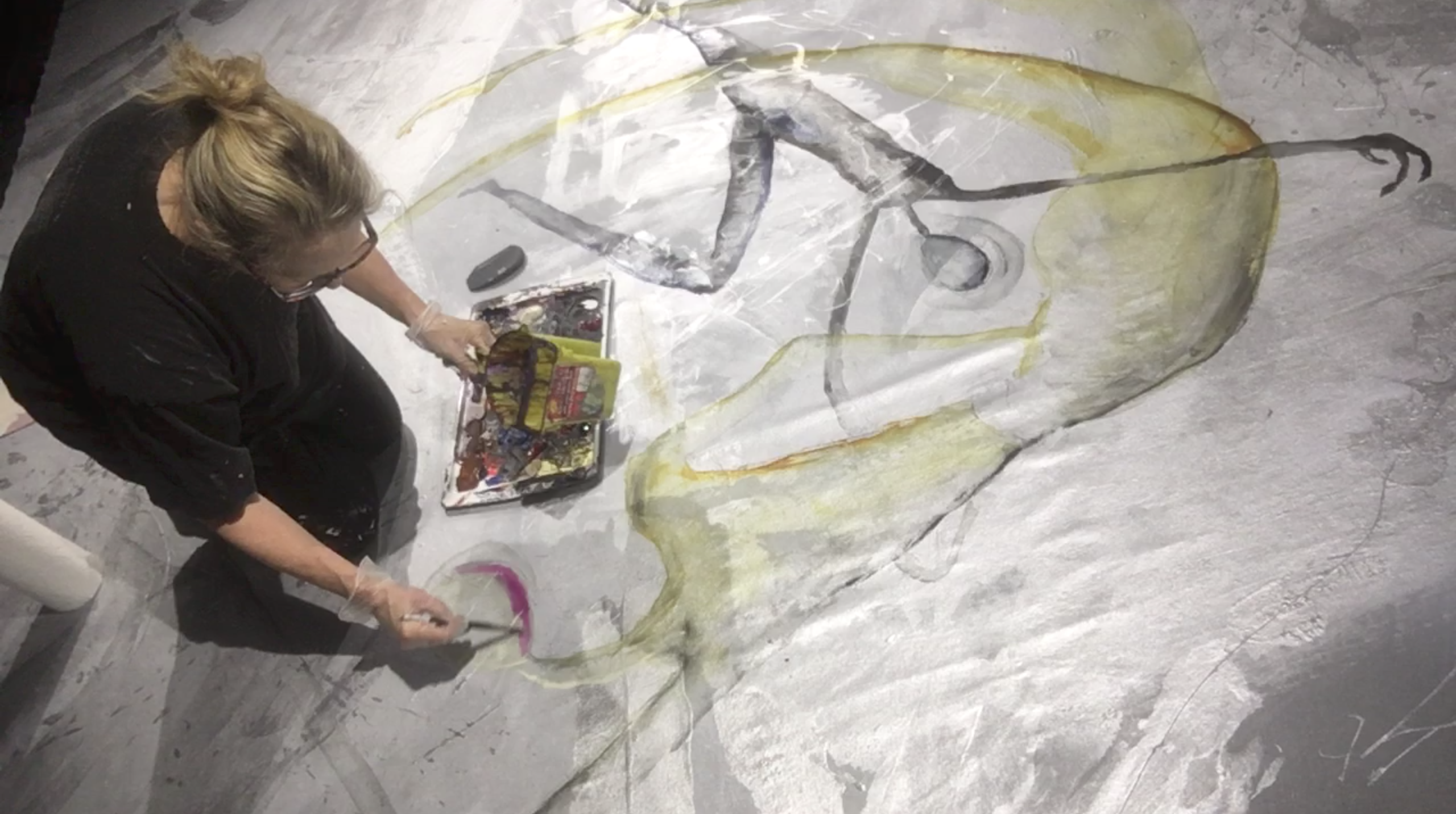 painting "moondance" – a 10 x 12 foot painting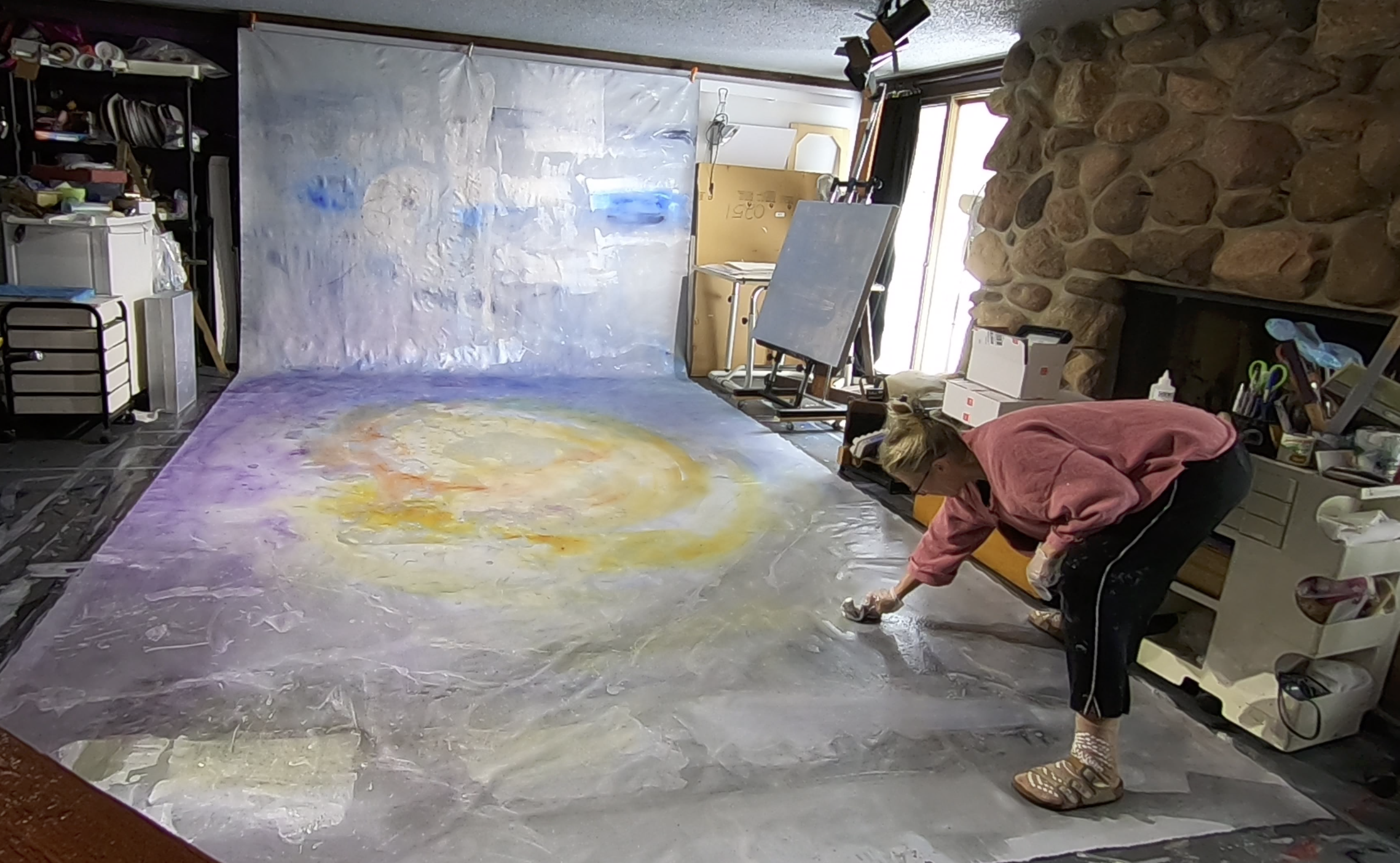 painting "crossover" – a 10 x 20 foot painting